With the news that Declan Kidney will not have his contract renewed, thoughts turn to how Irish rugby can move on and start mounting the type of challenges many of us feel have been lacking from the team in recent seasons.
It has been announced that Les Kiss is installed as interim head coach with Gert Smal and Anthony Foley as his assistants. This would imply that all three are in the running to continue, and that Kiss is in with the opportunity to get the full job on a permanent basis.
For the three of them, I think it's good that they stay on. Especially Smal and Kiss. Both have done wonders for the scrum, defense and attack. Foley has been good too, but it wouldn't hurt him to concentrate on Munster. There is a lot more to come from Foley in the future.
For continuity reasons, I would want Kiss and Smal to stay on beyond the summer. It's only 2 years from the World Cup, which isn't the greatest time to change a coach, and having a few backroom staff remain will ease the transition for the new man, whoever it may be.
Ireland's defense or attack haven't been a problem under Kiss, it's been some bizarre selection decisions, some ill thought out gameplans, or lack of alternatives and some poor discipline as discussed
here
.
Kidney was the right man for the job at the time, and the time has come for him to have left. He did well and must be remembered for the grand slam, the unbeaten 2009, and the Australian game in the world cup.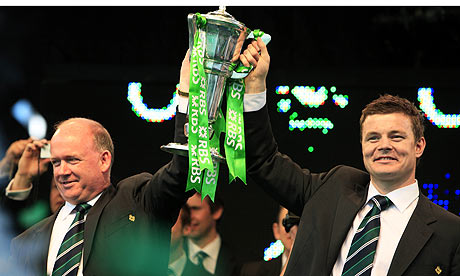 There is a bit of re-structuring that needs to be done, and work to do on the team, so whoever takes on the job permanently needs to be given time.